Event image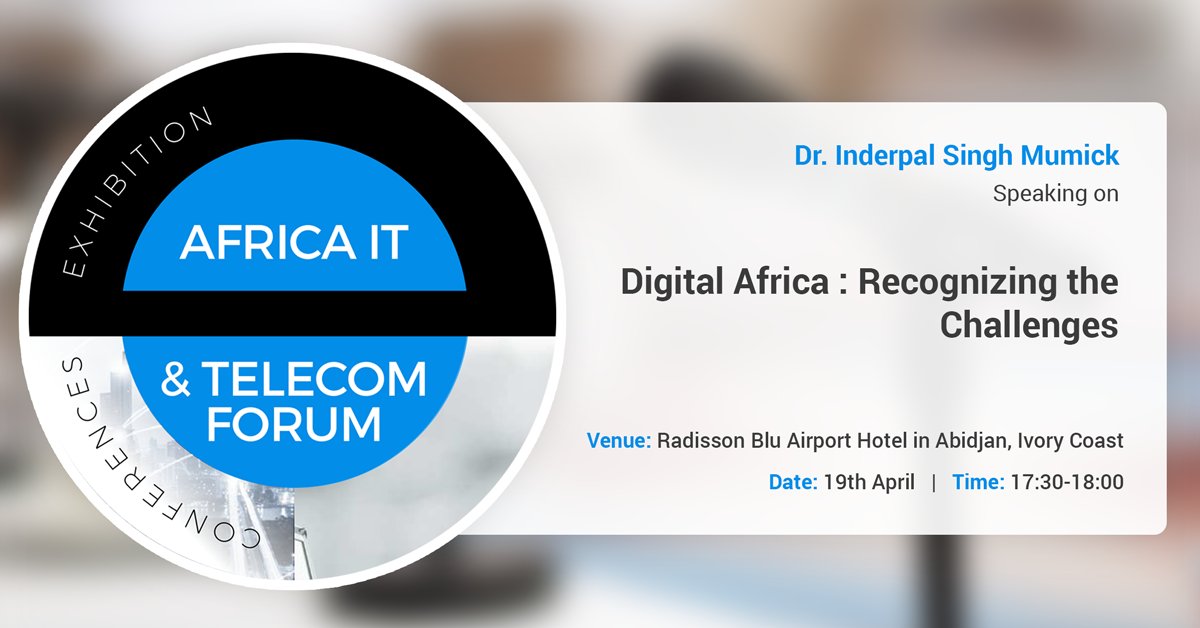 Africa IT and Telecom Forum 2018
Africa IT and Telecom Forum was held in Abidjan from 18-19th April 2018. The 2018 edition was a logical continuation focusing on pragmatic approaches and innovative mechanisms that will accelerate the process of computerization and digitization of the administration.
30 expert speakers discussed and debated the need for digital culture in administrations, citing innovative approaches and mechanisms for funding digital strategies, highlighting the importance of data protection and cybersecurity issues as well as strategic issues for telecom operators and regulatory agencies in Africa and more.
The ultimate aim was to analyze and better understand the relevant factors that drive Africa's digital economy and discuss solutions to address the issues. Dr. Inderpal Singh Mumick shared his decade-long expertise pertaining to the telecom landscape in Africa.