Event image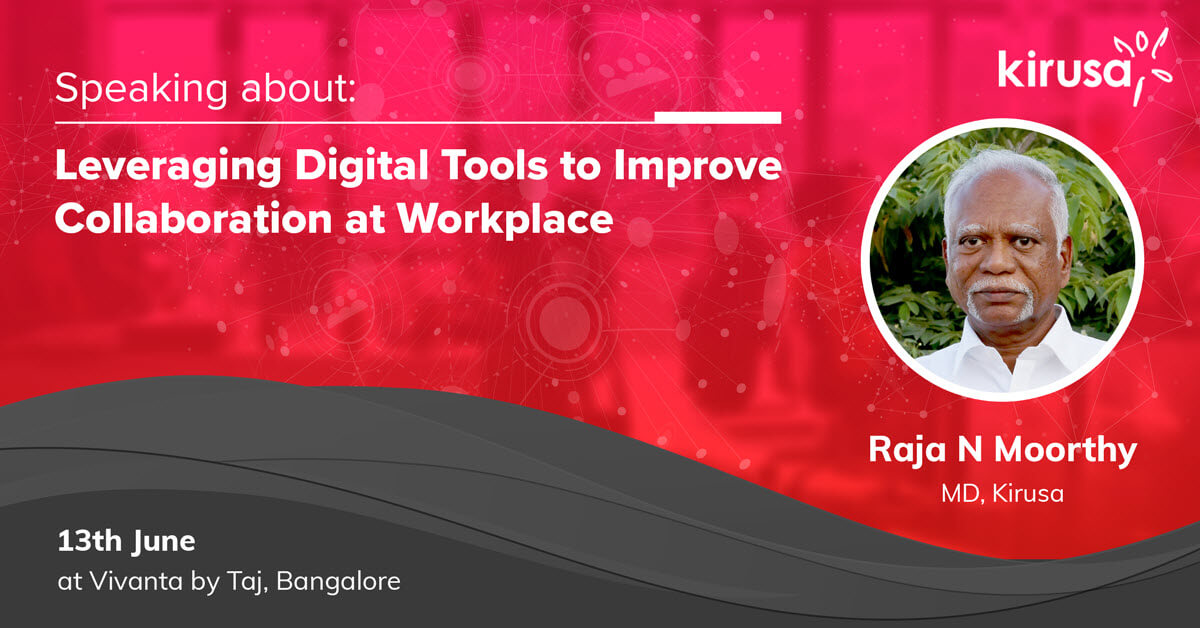 Business Transformation Series 2018
Dr Raja N Moorthy, Managing Director, Kirusa India, will be a panelist at the Business Transformation Series 2018 on Wednesday, 13 June, 2018, held at Vivanta by Taj, Bangalore, India.
The Business Transformation Series, 2018 chapter is hosted by Dun & Bradstreet - the world's leading provider of business information, knowledge & insight and LogMeIn - a leading SaaS provider for cloud-based remote connectivity services.
Dr Moorthy will speaking on how organizations - large and small can leverage digital tools to improve collaboration at workplace to compete and conquer in today's customer-centric, "always connected" attention economy.