Event image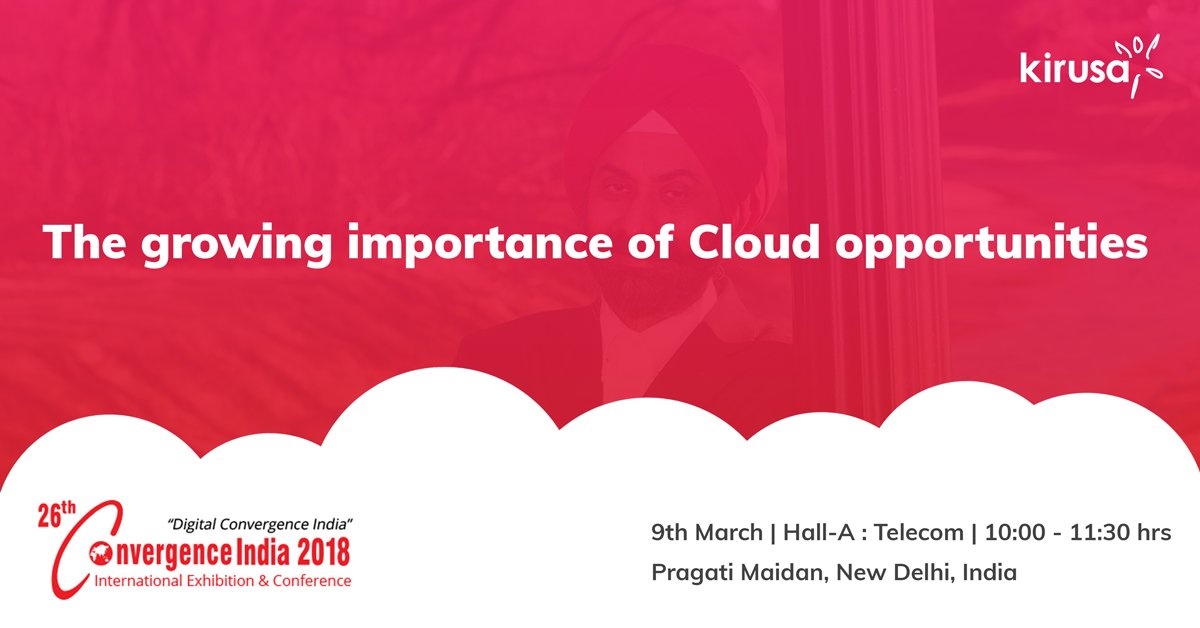 Convergence India 2018
6-9 March, 2018
The 26th Convergence India expo was organized from 6-9 March 2018. The four-day exhibition and concurrent conference sessions served as an excellent networking platform for speakers, visitors, and delegates. It also showcased latest trends and technologies related to Telecom, Broadcast, Cable and Satellite TV, Cloud & Big Data, IoT, Digital Homes, Mobile devices, Film and Radio, Content Creation, Management, and Delivery, etc.
Dr. Inderpal Singh Mumick was a speaker under the panel "The growing importance of Cloud opportunities" which sought to understand cloud as a new paradigm that allowed access to all forms of data and its increasing ubiquity amongst users. He conferred that by virtue of cloud, telecom operators are exploring new ways to make various services available to the users. Despite losing a whopping 386 billion dollars to OTT apps, they are making the most of cloud interface and inventing new use cases.
Dr. Mumick was also joined by Madhav Chablani, Chairman, Cloud Security Alliance, Kalyan Mukhopadhyay, Cloud Expert, IBM, Amarjit Gupta, MD & CEO, QED Sigma Innovations, and Dr. Steven Soenens, Product Marketing, Skyline Communications.
The session concluded on the note that owing to its extensive outreach, emerging technologies like IoT, 5G, AI, etc. will rely heavily on a cloud.