Event image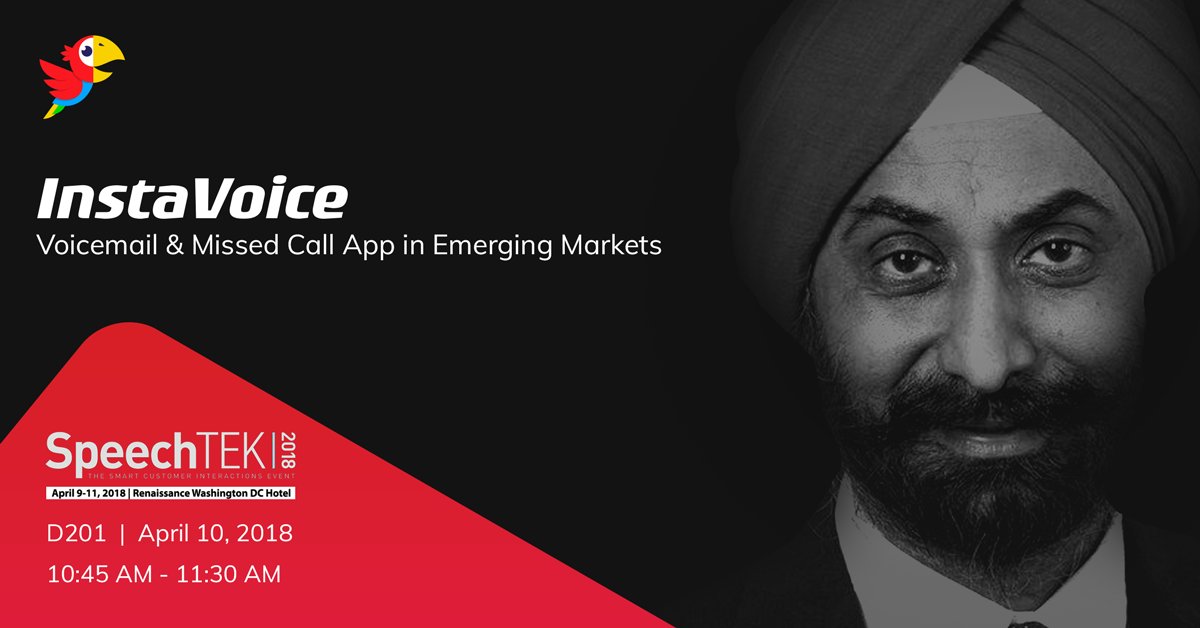 SpeeckTek 2018
9-11 April, 2018
Voice technology is rapidly occupying the core of our digital ecosystem. Increasing users are switching over to a voice assistant device and advancements in machine learning, and AI has generated enhanced channels for enterprise-client engagement. Voice-enabled experiences ranging from voice-only IVR to visual IVR, multimodal to omnichannel, from simple commands to advanced natural language, and from smart apps to digital assistants (both voice and text) are heralding a new wave of digital transition.
SpeechTek 2018 will celebrate the innovative ways in which these technologies are becoming a part of everyday life. The event being held in Washington DC will feature 100 speakers in more than 70 sessions including in-depth workshops, customer case studies, sunrise discussions, panel discussions, and more.
On the occasion, Kirusa CEO Dr. Inderpal Singh Mumick will demonstrate how a service combining cloud delivery with integration into multiple mobile networks (Hybrid-OTT) provides enhanced call completion for smart- and non-smartphone users in Africa, where smartphones have limited but increasing outreach.